Watch our video of bespoke courses we've created for some of our clients
When you need something different and personalised to your brand, choose bespoke eLearning courses that are made just for you and with your learners in mind! Our custom courses can help you address particular issues, offer real workplace examples and create relatable content, specific to your organisation.
As experienced creators of eLearning, our customers expect us to develop great-looking content enriched with graphics and media, such as video, to engage learners. The result is gorgeous looking courses that simultaneously work in clever ways to achieve the best possible learning outcomes and the best possible return on investment for our customers.
Beautiful courses, unique to your business
Using a range of media including video, audio, photography and animation, our design team create bespoke eLearning courses that fit the requirements of your business and training programme. We can even incorporate any existing pre-produced content that you'd like included.
From site-specific health and safety to understanding environmental impact, any subject can be tailored to your organisation and learner needs.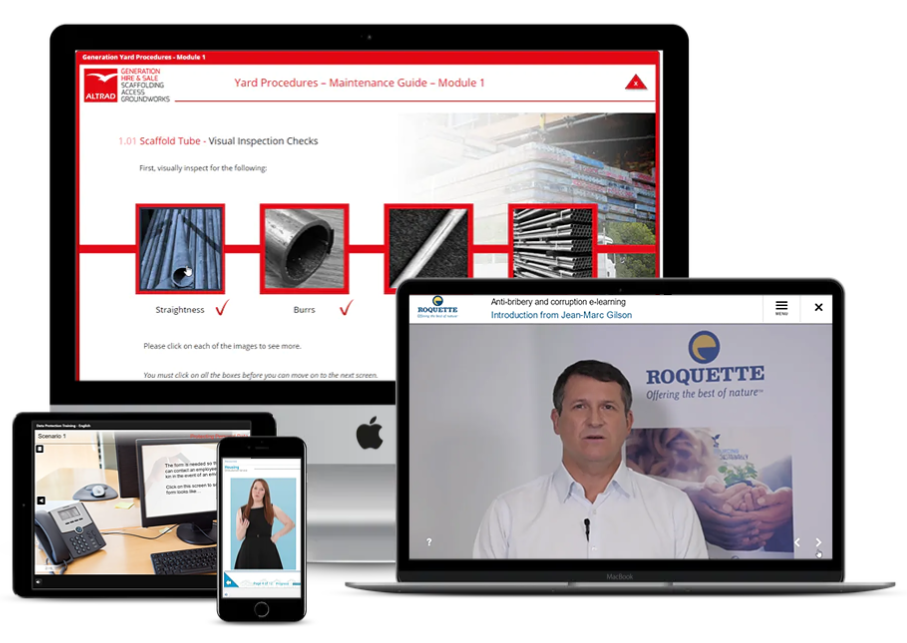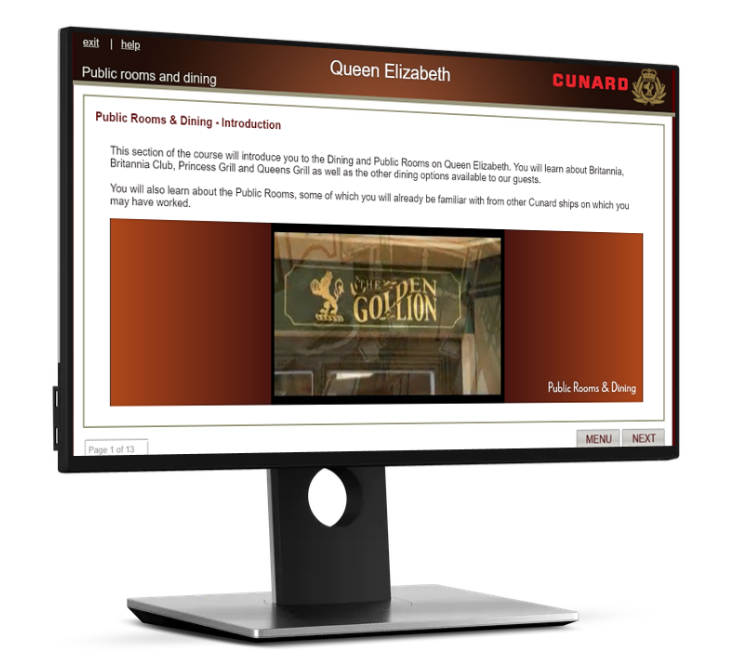 Drive engagement with video
Using videos for staff training is now so commonplace that much of the new eLearning we create here incorporates it. Whether the video is there to provide a high-impact introduction from the CEO or a virtual presenter to guide and support learners through the training, video adds a dynamic dimension and helps to bring content to life.
Lets us help you with your next eLearning project!
For over 20 years, Traineasy has created bespoke eLearning courses for more than 200 customers ranging from the NHS to Virgin Australia and a whole bunch of corporate entities in between, and we're still supplying beautiful courses designed to delight, to this day.
If you are considering outsourcing an eLearning project and want a great looking course from a supplier who also understands how to make learning happen, please get in touch and we will be happy to talk you through the options available.
Ready to find out more?
Get in touch to talk about creating engaging courses for your business.
Stay up to date with the latest news and information in content creation...
Subscribe to Digital Learning News!