When you need something different and personalised to your brand, choose bespoke eLearning courses that are made just for you and with your learners in mind! Our custom courses can help you address particular issues, offer real workplace examples and create great-looking relatable content, specific to your organisation. 
See bespoke courses we've created for some of our clients...
Beautiful courses, unique to your business
Using a range of media including video, audio, photography and animation, our design team create bespoke eLearning courses that fit the requirements of your business and training programme. We can even incorporate any existing pre-produced content that you'd like included.
From site-specific health and safety to understanding environmental impact, any subject can be tailored to your organisation and learner needs.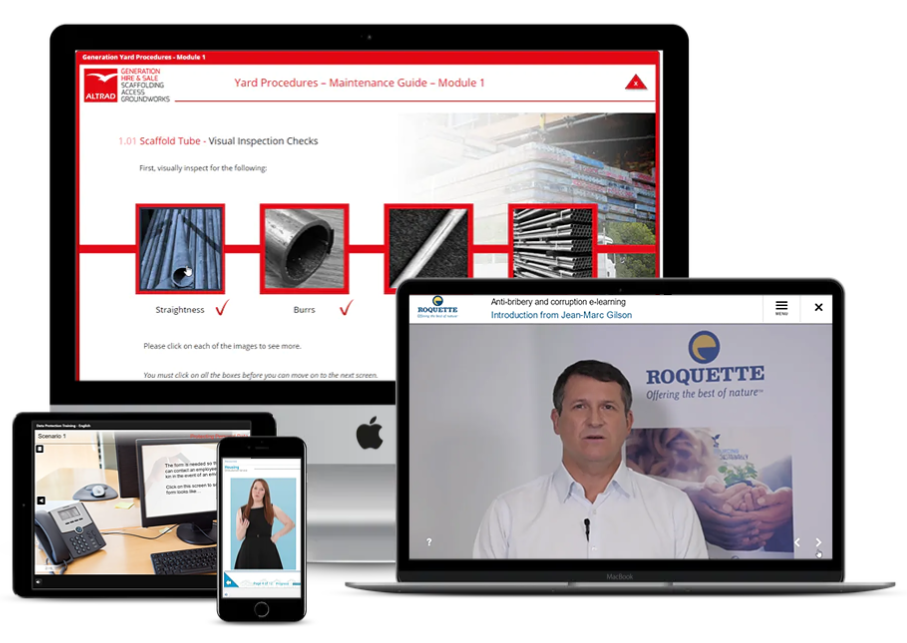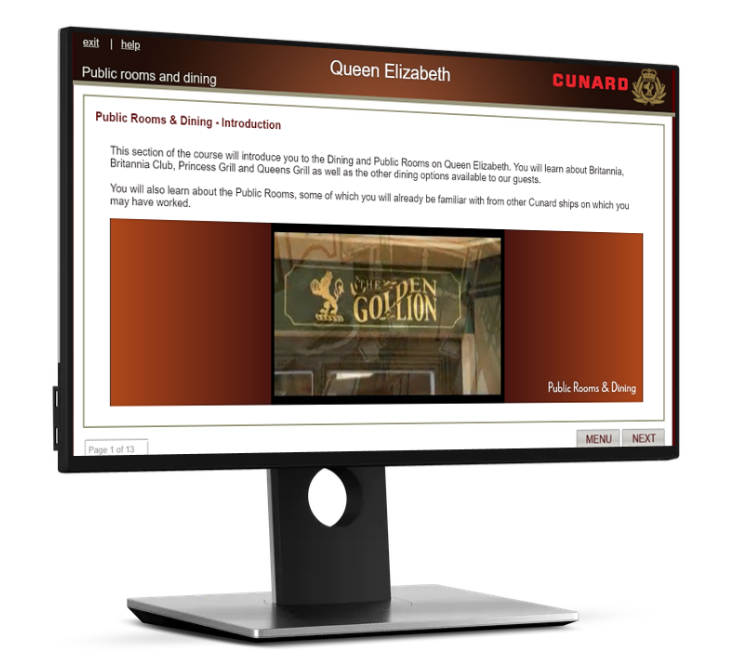 Drive engagement with video
Using videos for staff training is now so commonplace that much of the new eLearning we create here incorporates it. Whether the video is there to provide a high-impact introduction from the CEO or a virtual presenter to guide and support learners through the training, video adds a dynamic dimension and helps to bring content to life.