More than just a means of eLearning delivery
LMS-X has been built around learner experience and designed to be easy to use with a consumer-grade design and structure which is both mobile responsive and intuitive. This allows users to view a variety of learning content and resources, presented in a personalised environment and accessible at any time and on any device.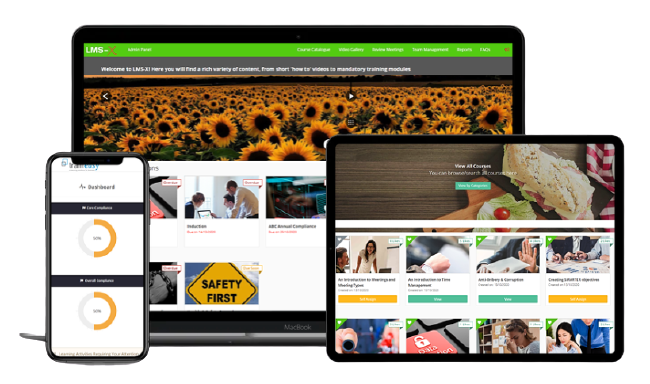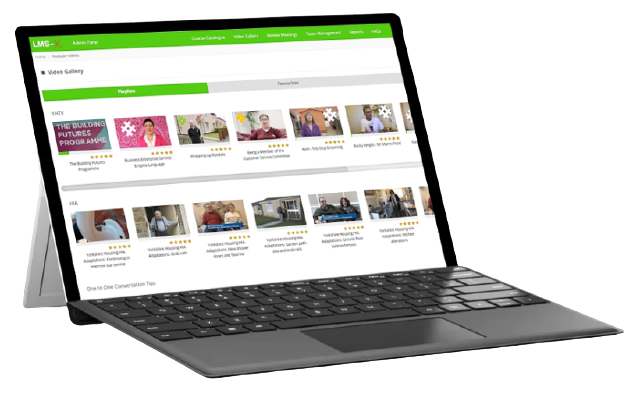 Publish engaging resources
Build a searchable video gallery with content imported from YouTube, Vimeo and your own, uploaded user content.  As well as video, LMS-X enables users to access SCORM & AICC courses, microlearning, instructor-led training events, curated content, downloadable resources, quizzes and feedback surveys, all in one place!
A platform, learners love to use
Through trending content delivered straight to their dashboard, users no longer waste valuable time hunting for the resources they need, instead, they are surfaced relevant, recommended material, worthy of their time and attention. LMS-X is enhanced by its social engagement features, allowing users to save, rate, share and publish content to encourage mutual collaboration and increase interaction on the platform.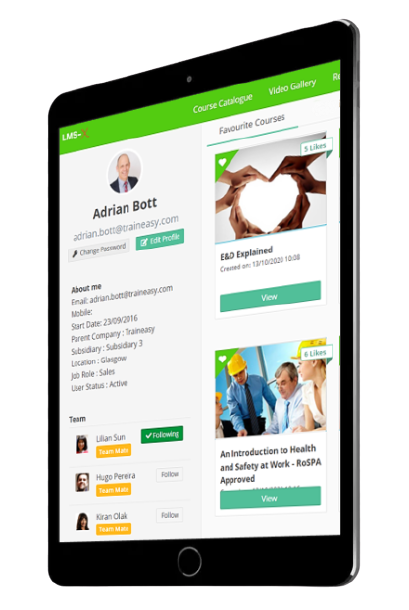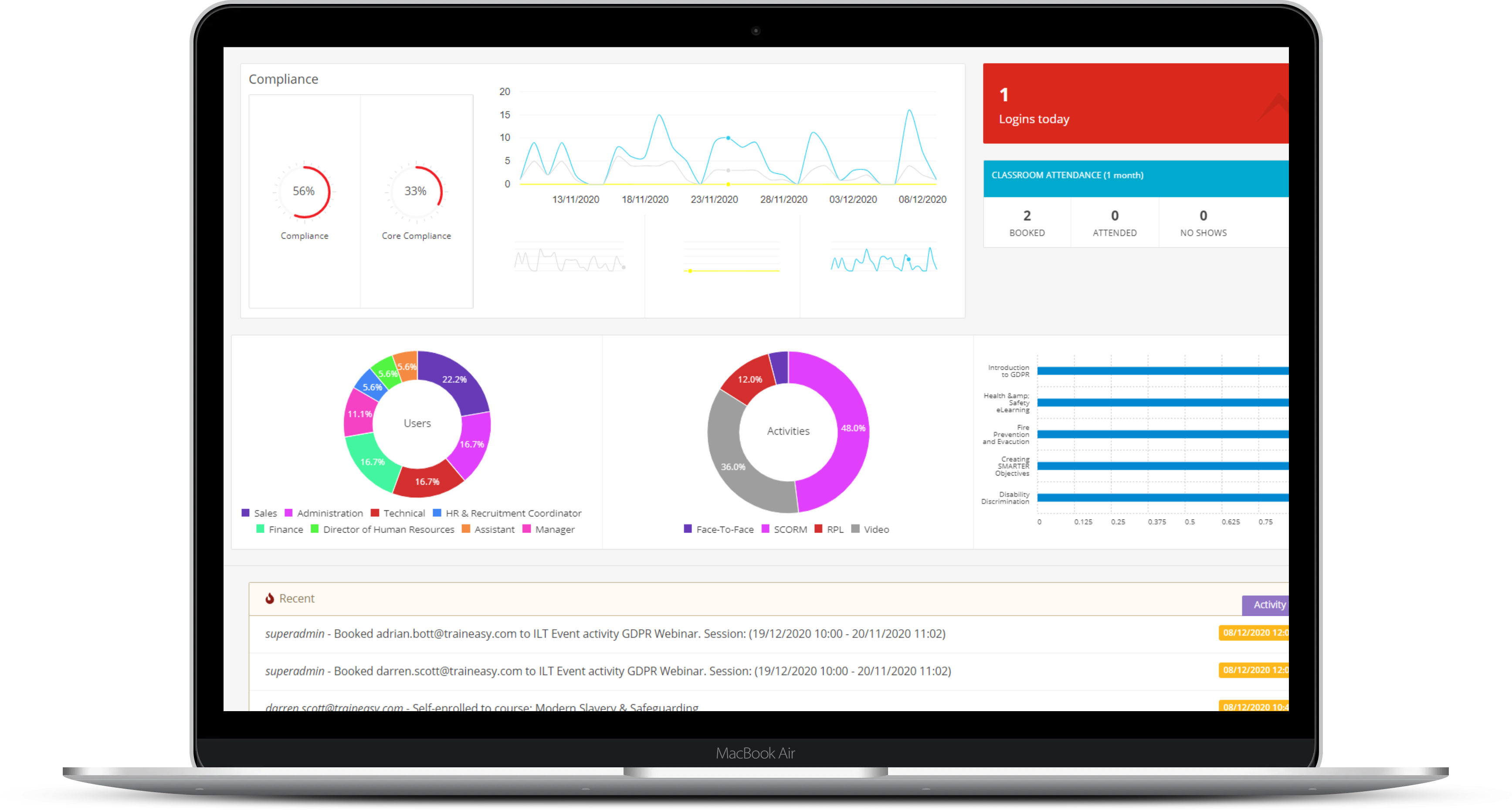 Real-time analytics and reporting
Using powerful, up-to-date visual analytics, Managers can easily see when training has been completed, whilst admins gain valuable insights into learning behaviour, content engagement, enrolments, completion rates and mandatory training compliance. This data is presented in real-time and accessible to the end-user via their personal profile page.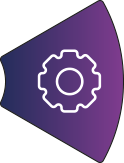 Easy to use, on any device
The familiar and intuitive interface means fewer clicks to access personal profiles and relevant content, resulting in a user-friendly learning experience.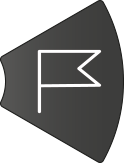 A powerful compliance engine creates both sophisticated and simple certification rules, whilst email reminders & personalised dashboards provide easy access to outstanding activities.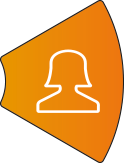 A thriving learning ecosystem
Supporting SCORM and AICC eLearning standards, and a classroom module enables admins to manage face-to-face training for a truly blended learning offering.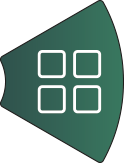 Passionate about development
Users are presented with a clear, simple dashboard showing courses due and taken, along with personal objectives and appraisal information if the appraisal module is integrated.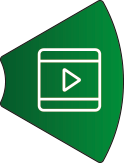 Drive engagement with video
A Netflix style video gallery allows users to browse video resources to view. Videos can also be used as part of mandatory training compliance where proof of viewing is required.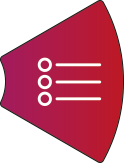 Connected, continuous learning
We can provide off-the-shelf eLearning content from some of the best providers, including suites of soft skills modules in short eBytes, longer eLearning and video formats.
We believe that each implementation should be future-proof and continue to be relevant to the needs of your business.
Intuitive interface

LMS-X has been designed with user experience in mind. We've made it easy to understand, navigate and complete tasks with minimal clicks.

Personalised content

Managers can assign training to staff at any time but LMS-X goes further, surfacing recommended and trending content worthy of your employees time and attention. Personalised dashboards display training activity, learning performance and compliance status on the users' own profile page. 

Social engagement

LMS-X encourages collaboration through its social features, allowing users to like, favourite and share content across the platform. Employees can even follow their colleagues to enhance their recommendations.

Video galleries

Import video from YouTube and Vimeo or upload your own content directly into LMS-X.  Assign content to users or let them browse your playlists and create their own list of favourites. You can even make the watching of a video mandatory for training compliance!

Training activities

SCORM and AICC-compliance means you can report on eLearning attempts which can also be a mandatory component of a programme of learning. Attendance of face-to-face training can be recorded whilst video sessions can be tracked in the same way as eLearning courses.

Mandatory training

Compliance can be separated into core and role essential categories. LMS-X differentiates between core training and that which might be role essential just for some employees. A person's compliance with mandatory training is displayed on the dashboard.

Sharon L
EPR Project Manager
Excellent product developed by a professional team that understands our organisation requirements. I have worked with Traineasy for 7 years, they are a friendly team who are willing to work with us in developing a system suitable for the organisation.

Karen T
IT Training Team Leader
Traineasy have been a pleasure to work with, from the initial set up of our LMS up to our most recent upgrade, which enabled our IG team to host the Data Security training module from eLearning for Health. Making this training much easier to access and monitor compliance. 

Iain W
Learning and Development Manager
Traineasy understood our requirements and had the full range of products and services we needed and the LMS we wanted. I am extremely pleased with the LMS and the service we have received and I would recommend Traineasy to anyone looking for an experienced, knowledgeable supplier.

Sam A
Learning & Development Manager
Good LMS and Appraisal Platform.
The software is easy to use and was implemented into our business with very few issues.