Lectora is the industry's most powerful authoring solution for building fully responsive and accessible courses.
Thanks to the robust and flexible tools that Lectora offers, eLearning professionals can easily create powerful eLearning courses.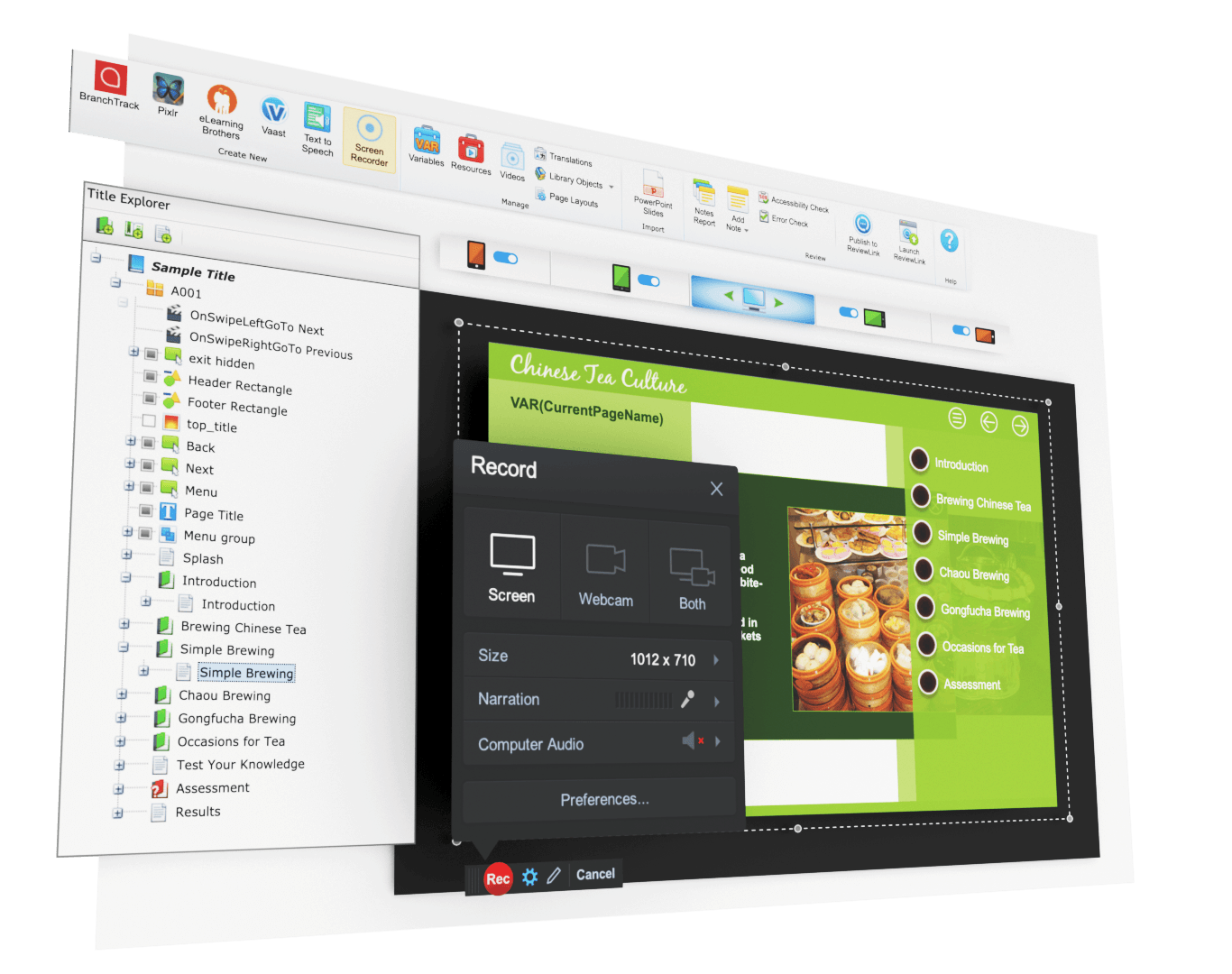 The intuitive interface and familiar Windows environment make it easy for anyone to get started. Wizards, design themes, templates, and pre-built customisable components make course development a breeze.

Easily publish to SCORM- and AICC-compliant learning management systems, HTML, CD and a variety of mobile devices
Responsive Authoring for eLearning
No other authoring tool can match Lectora's responsive eLearning capabilities. With Lectora, you can design, publish, and deliver one course across multiple platforms and mobile devices.

Lectora is the most versatile authoring tool you'll ever experience. Any video-based, scenario-based, or responsive learning need is easily and quickly brought to life in Lectora.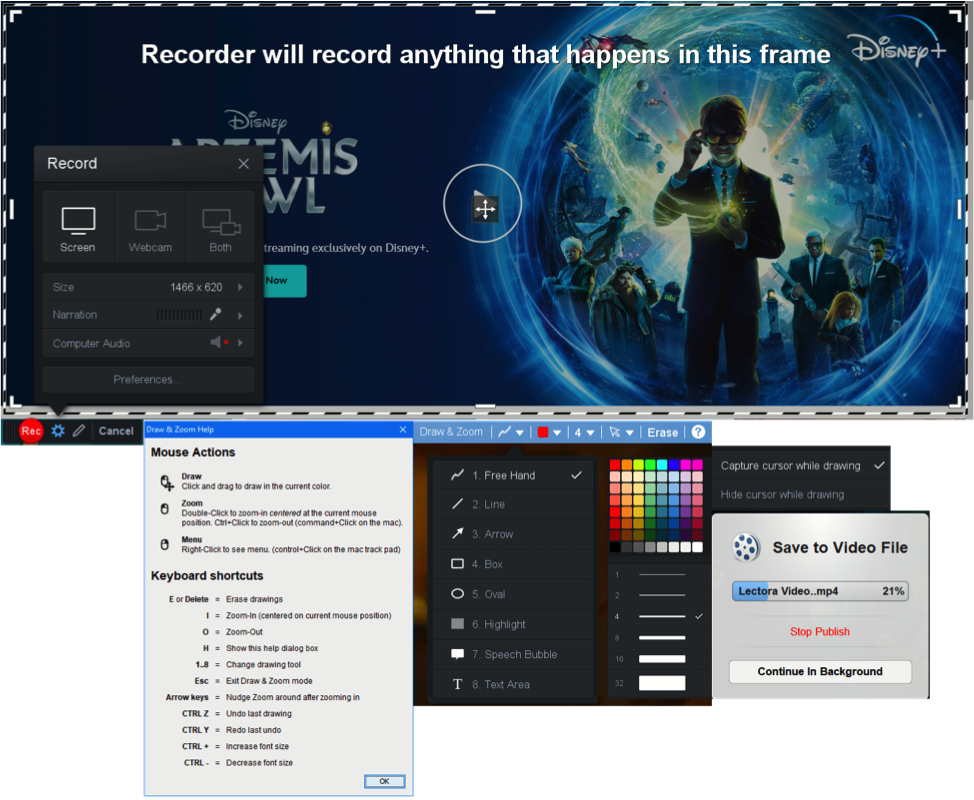 Extensibility without Boundaries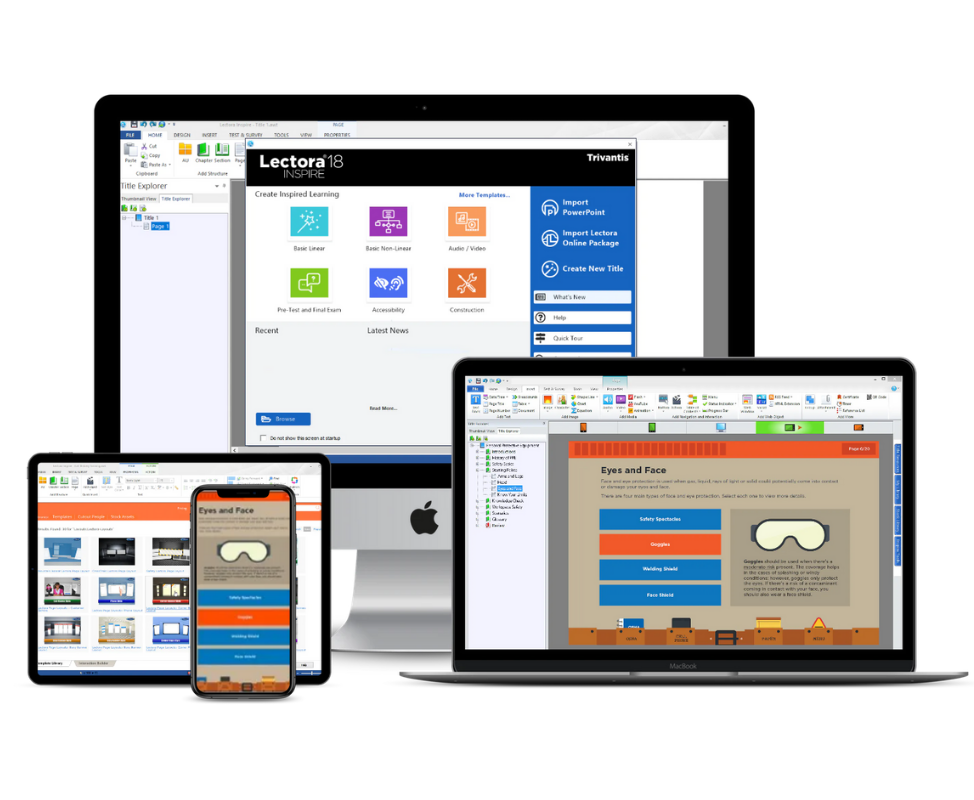 If you can imagine it, you can build it. With Lectora, you can record video, write your own scripts, or include custom libraries, fonts, and CSS. There are no boundaries restraining what you can do with this flexible authoring tool!

Track and react to learners' behaviour by using actions, conditions, variables, and triggers. By adding conditional branching and sequenced events, you can create a more dynamic and personalised learning experience.
Use Lectora Online to easily create, store, manage and review training courses, assessments and presentations online, wherever you are.

Lectora lets you develop eLearning with your teams around the world. Revisions are automatically tracked with built-in versioning features and you can create multiple course versions alongside other authors.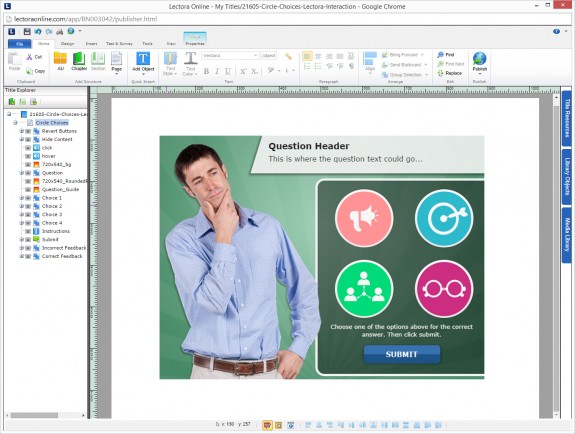 Take advantage of our free 30-day trial of Lectora and free support throughout!
Course Templates

Access a library of eLearning templates perfect for both new and advanced users.

Asset Rich

Enjoy an enhanced range of 2000+ library assets including interactions, layouts, scenarios, games, and quizzes and more.

Timeline

The timeline feature enables you to easily trigger and sync page events.

Publish to multiple formats

Accessibility-compliant and set up for xAPI,  SCORM and content such as PDFs, audio, and video files.
Intuitive interface

Lectora boasts a user-friendly drag and drop interface, a multitude of design features, and productivity-boosting collaboration tools.

Screen Recorder and Video Editor

A new screen recorder and video editor allows you to record the screen, the webcam, or both.

Characters & Emotions

Access to over 100,000 characters with multiple poses and emotions.

One-Time Design

With a completely responsive design, you need only to design a course once and it will adjust automatically to multiple devices.
Lectora + ReviewLink | AssetLibrary | CenarioVR
Combine the power of Lectora with versatile, engaging tools to boost your eLearning.
Reviewing and approving mobile content just got easier... Toggle between tablet, phone and desktop views, switch between landscape and portrait or create and save custom views. ReviewLink is fully responsive!
Find the ideal image or easily customise scenarios with a variety of multimedia files for your eLearning courses. AssetLibrary lets you search over 120 million assets. It's the easiest way to engage your audience.
Create engaging virtual scenarios in hours, not weeks, in an intuitive, fast authoring environment, right in your web browser. Your published eLearning content is accessible by mouse, touch, or VR goggles.