eLearning Starter Kits
Designed exclusively for customers new to digital learning technologies, our starter kits help you successfully introduce eLearning into your environment.
Comprising a copy of either an Articulate Storyline or Lectora authoring tool, a branded course template and a hands-on workshop, customers can opt to add in a branded learning portal to meet their tracking and reporting needs.
Everything you need to get up-and-running, and publishing your first courses with confidence.
Your own learning portal
Your own company branded LMS-X portal to manage users, eLearning and classroom courses. Includes the ability to set up compliance rules, reports and email reminders. 
Upload and share videos with our Netflix style video module
Create appraisal and performance schedules using the optional integrated appraisal module
LMS-X supports SCORM and AICC eLearning standards, and a classroom module enables you to manage face-to-face training.
A choice of a Storyline or a Lectora authoring tool
Storyline and Lectora are widely acknowledged to be best-in-class when it comes to eLearning authoring tools.
If you're not sure which one to have, we will provide you with impartial advice, free trials and support to help you choose.
A custom branded course template 
A custom template with your own logo and corporate branding will ensure your in-house produced eLearning is consistent with professionally developed courses, in terms of both quality and consistency.
A hands-on workshop - learn the principles and practice of eLearning design
If you need to start delivering online courses quickly, a workshop will provide everything you need, from the ground up.
You will learn how to create your own eLearning courses based on real projects you need to deliver, under the guidance of one of our experienced trainers.
What our clients say about their own workshops...
"Traineasy delivered the most amazing learning experience that enabled us to start creating our own online learning courses immediately. Not only was the trainer a great communicator with a fun sense of humour, but being able to learn from somebody with so much good experience was invaluable. Would thoroughly recommend."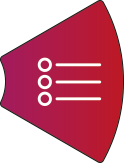 Get started today!
Talk to us for more information about our eLearning starter kits.