Designed exclusively for customers new to digital learning technologies, our starter kits help you successfully introduce eLearning into your environment. Comprising of a copy of either an Articulate Storyline or Lectora authoring tool, a branded course template and a hands-on workshop, you'll have everything you need to get up-and-running, and publishing your first courses with confidence.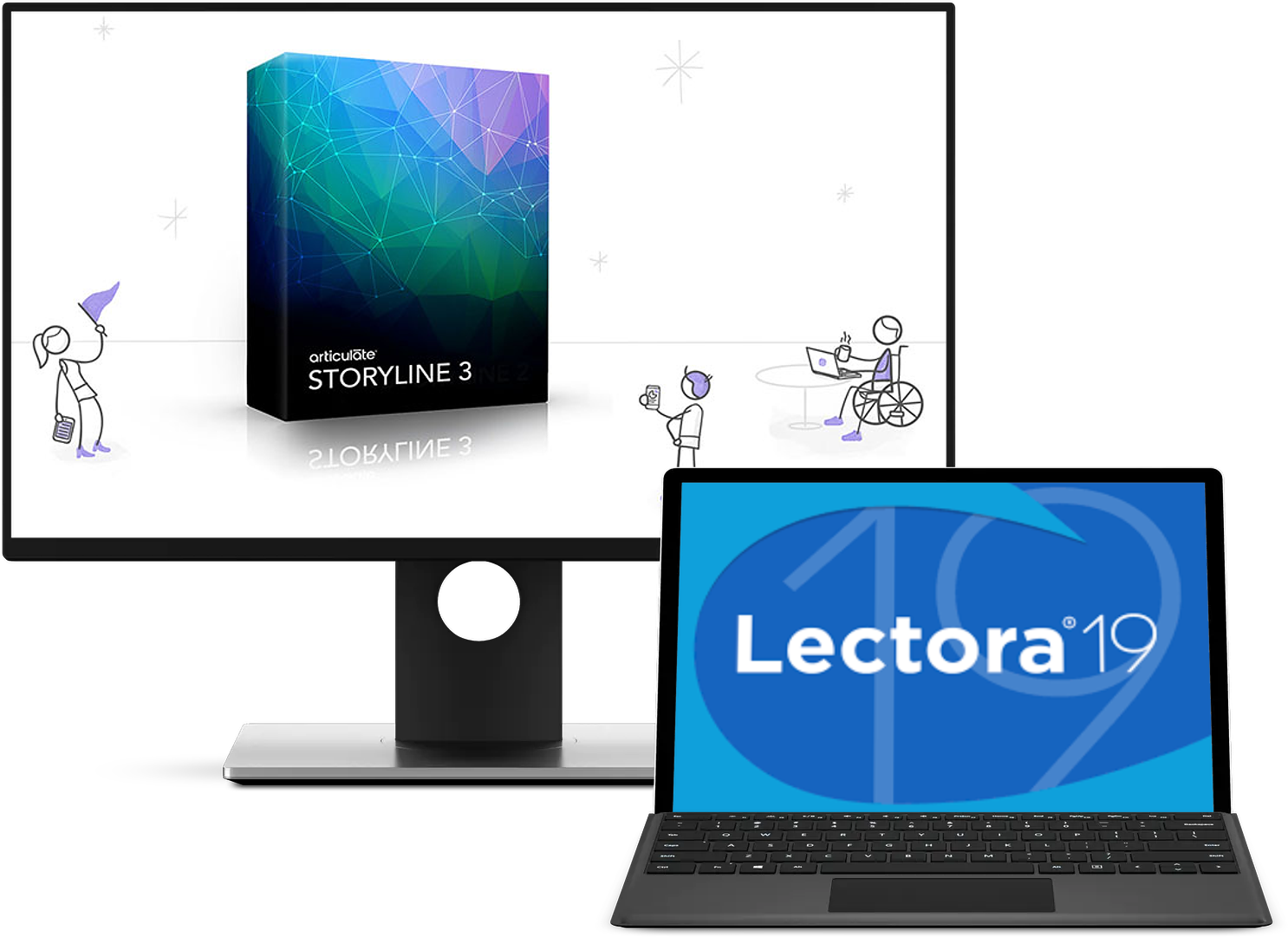 Articulate Storyline or Lectora. The choice is yours!
When you purchase our eLearning Starter Kit, you'll be using the best authoring tools to bring your courses to life. Articulate Storyline and Lectora are widely acknowledged to be best-in-class when it comes to creating eLearning and your starter kit can contain whichever you prefer. 
Not sure which authoring tool is right for you? As authorised providers of both. we can provide you with impartial advice, free trials and the support to help you choose.
Custom branded course templates
Also included is a fully branded custom template, unique to your business! We know that creating your first series of eLearning projects is a daunting task, but with our eLearning Starter Kit, you can leave the design, navigation and functionality to us whilst you focus on your content.
Once we've completed the template, we'll send you the source files enabling you to start building great-looking content in your chosen authoring tool.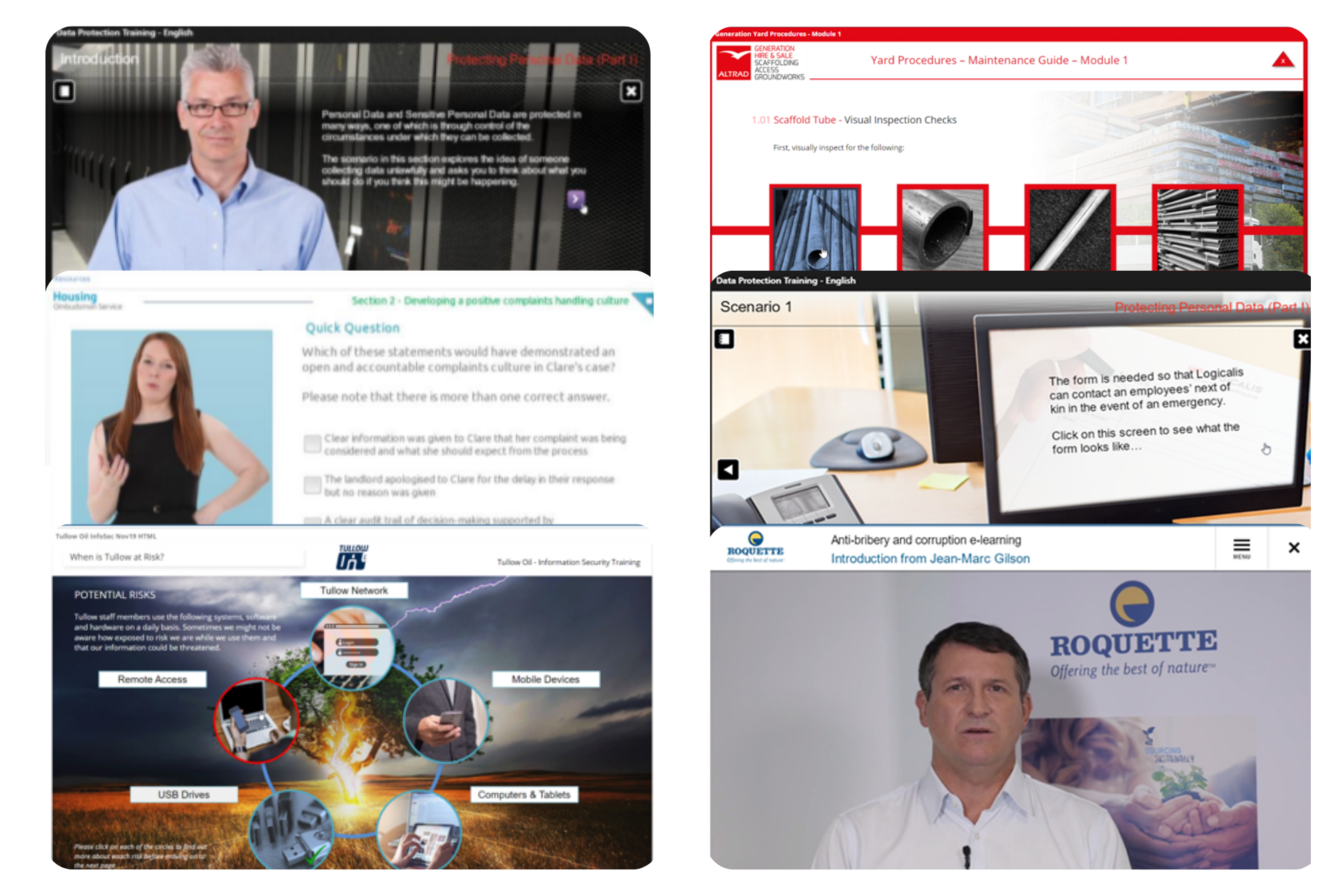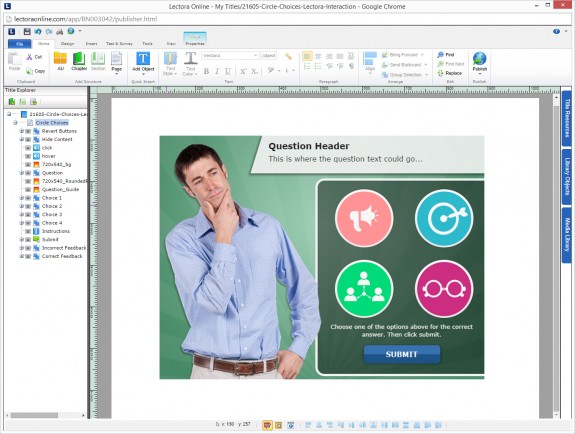 Hands-on training workshop
In our hands-on, creative workshop you'll learn how to use all the tools in your starter kit. You'll use your authoring tools to create eLearning courses based on real projects, under the guidance of our experienced trainers.
As well as understanding how to create a course, you'll also learn the principles of eLearning design so that you're able to build a variety of engaging, dynamic courses in the future.
Boost your eLearning with your own learning portal!
Manage, deploy and track your eLearning with our learning portal add-on for starter kit customers.
Using our powerful LMS-X platform, you'll be able to:
Manage Users, eLearning
& classroom courses

Upload and share videos
with our video module

Set up compliance rules, reports
& email reminders
Manage face-to-face
training

Host SCORM and AICC
eLearning courses

Manage appraisals with the
optional add-on
Send us a message and one of our friendly, eLearning experts will contact you as quickly as possible.